An Honest Comparison of Nerf Gun Electronic Targets to Blaster Shot Nerf Gun Target
Part of Blaster Shot Kickstarter
Blaster Shot Features:
is large Nerf Target
is Accurate up to 35 feet (not 5 feet like the toy targets)
will work with up to 10 Nerf Shooters
Has Score Keeping Phone App
has 3 Programmable Games
works great with High FPS Nerf Blasters
Compare Nerf Targets – Video Give Comparisons of Nerf Gun Targets
This Nerf Target is Not a Nerf Toy Target!
Blaster Shot Nerf Target is for Both the Serious Nerf Player with High FPS Blasters and of course the casual Nerf Player who likes to know just how good a shot he or she really is. See Blaster Shot Work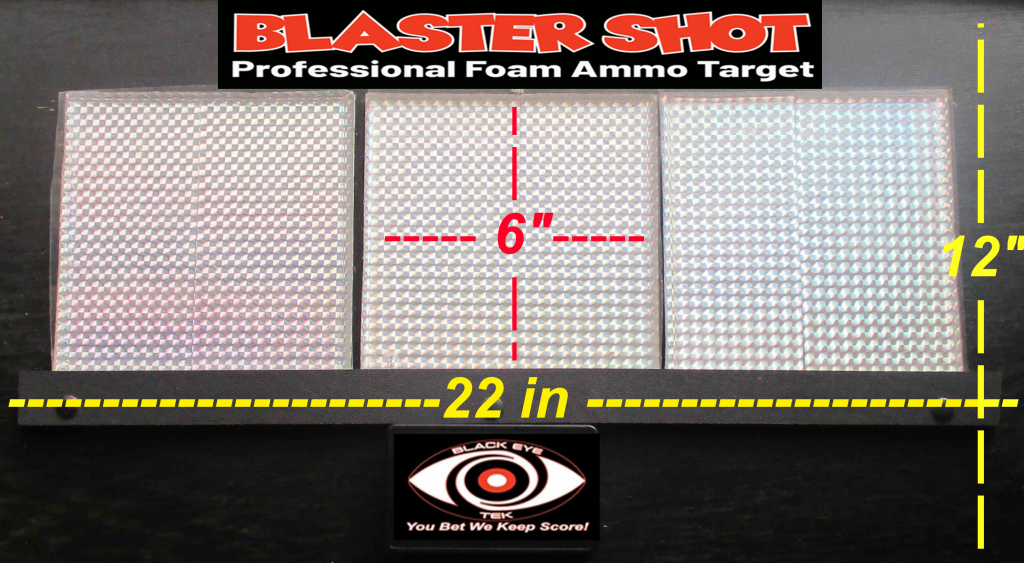 Just Compare These Toy Nerf Targets Sizes to a Blaster Shot Target…to say these Toy Targets are Small is an Under Statement
There is No Doubt that Blaster Shot Score Keeping Nerf Target is probably the biggest Nerf Target and good choice for Nerf Players that want value and a Large Nerf Target to Shoot at.