Black Eye Tek is a company that Specializes in Score Keeping Products. We design, engineer and manufacture Score Keeping Targets, Score Keeping Vests and Score Keeping Systems for Nerf, Gel Ball, Gellyball, Archery Tag and Bazooka Ball.
We believe Gel Ball and Nerf Games have to be updated to act and play like an Electronic Tag Game to Survive and Keep Customers Excited and Keep Them Coming Back.
We Know Gel Ball Players and Nerf Players want to Keep Score and Know How well they actually did in a Game.
We have been developing and producing Score Keeping Products for 10 Years…We understand Nerf And Gel Ball.
Black Eye Tek markets Score Keeping Products under the trade names of Back Eye Tek and Blaster Shot Score Keeping.
Our goals are simple and straight forward, We want to make Nerf Gaming and Gel Gall Gaming a True Game of Skill by allowing all Nerf Gun and Gel Ball Blaster owners to Actually Know If The Shooter Actually Hit the Target or They Didn't… It is just that simple.
Black Eye Tek is Manufacturing Economical and High Tech Score Keeping Products that Work With Any Nerf Gun or Gel Ball Blaster and Transmit Hit Data to Your Phone and the Hit Data is 99% Accurate.
If you are looking for Score Keeping Products for Nerf, Gel Ball, Gellyball or Archery Tag Games including Score Keeping Pods, Score Keeping Targets or Score Keeping Vests for Personal Use or to Incorporate into Your Nerf Game or Gel Ball Center Business...We are the one to Call!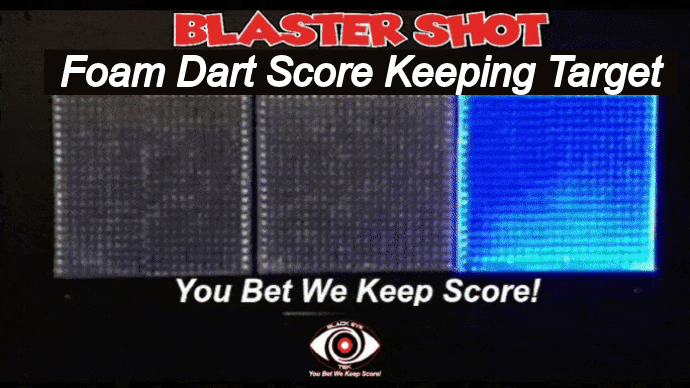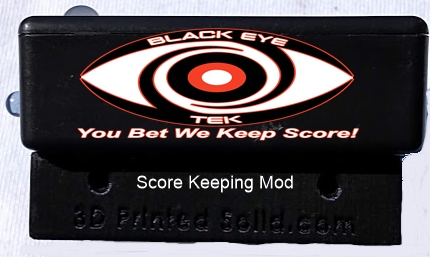 If you have any Questions About Blaster Shot Target Shooting Galleries or Score Keeping Vests That works with All Nerf blasters, Gel Ball Blasters and Archery Tag Bows…CLICK TO CALL or Contact Us!… We will be Glad to Help!
Any Reference to Nerf, Gellyball or Bazooka Ball does not indicate any Business Relationship between Black Eye Tek and Hasbro or any of it's Affiliates or Gellyball or any of it's Affiliates or Media Vision or any of it's Affiliates . The Use of the term Nerf, Gellyball or Bazooka Ball is only used as a Reference to Nerf, Gellyball or Bazooka Ball Type of Game