Black Eye Tek is a company that Specializes in Nerf Score Keeping Products. We design, engineer and manufacture Nerf Score Keeping Targets, Nerf Score Keeping Mod and Nerf Score Keeping App. Update: Blaster Shot Score Keeping Target Now Works With Gel Ball Too!
We have been developing and producing Nerf Score Keeping Products for 10 Years…We understand Nerf And Gel Ball.
Black Eye Tek markets Score Keeping Products under the trade names of Back Eye Tek and Blaster Shot Score Keeping.
Our goals are simple and straight forward, We want to make Nerf Gaming a True Game of Skill by allowing all Nerf Gun and High FPS Blaster owners to Know If The Shooter Actually Hit the Target or They Didn't… It is just that simple.
Black Eye Tek is Manufacturing Economical and High Tech Score Keeping Products that Work With Any Nerf Gun or High FPS Blaster, Transmit Nerf Hit Data to Your Phone and the Hit Data is 99% Accurate.
If you are looking for Nerf Score Keeping Products including Score Keeping Mods, Score Keeping Apps, Score Keeping Targets or Score Keeping Vests for Personal Use or to Incorporate into Your Nerf Game Center Business...We are the one to Call!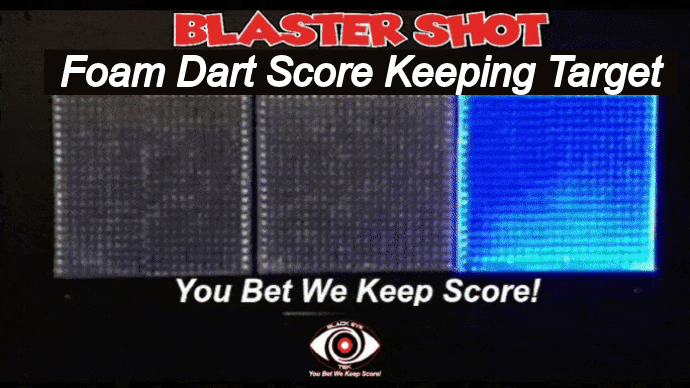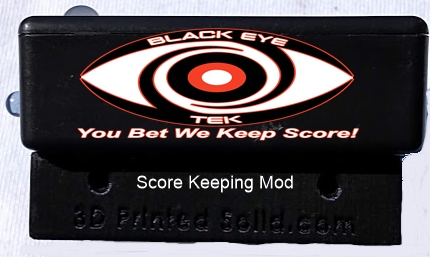 If you have any Questions About Blaster Shot Shooting Target, Score Keeping Mod or Score Keeping App With Real 2 Way Score Keeping…CLICK TO CALL or Contact Us!… We will be Glad to Help
Want to Add Blaster Shot Shooting Gallery to Your Nerf Play Center or Carnival…CLICK TO CALL or Contact Us!… We will be Glad to Help!
Any Reference to Nerf does not indicate any Business Relationship between Black Eye Tek and Hasbro or any of it's Affiliates. The Use of the term Nerf is only used as a Reference to Nerf Type Game