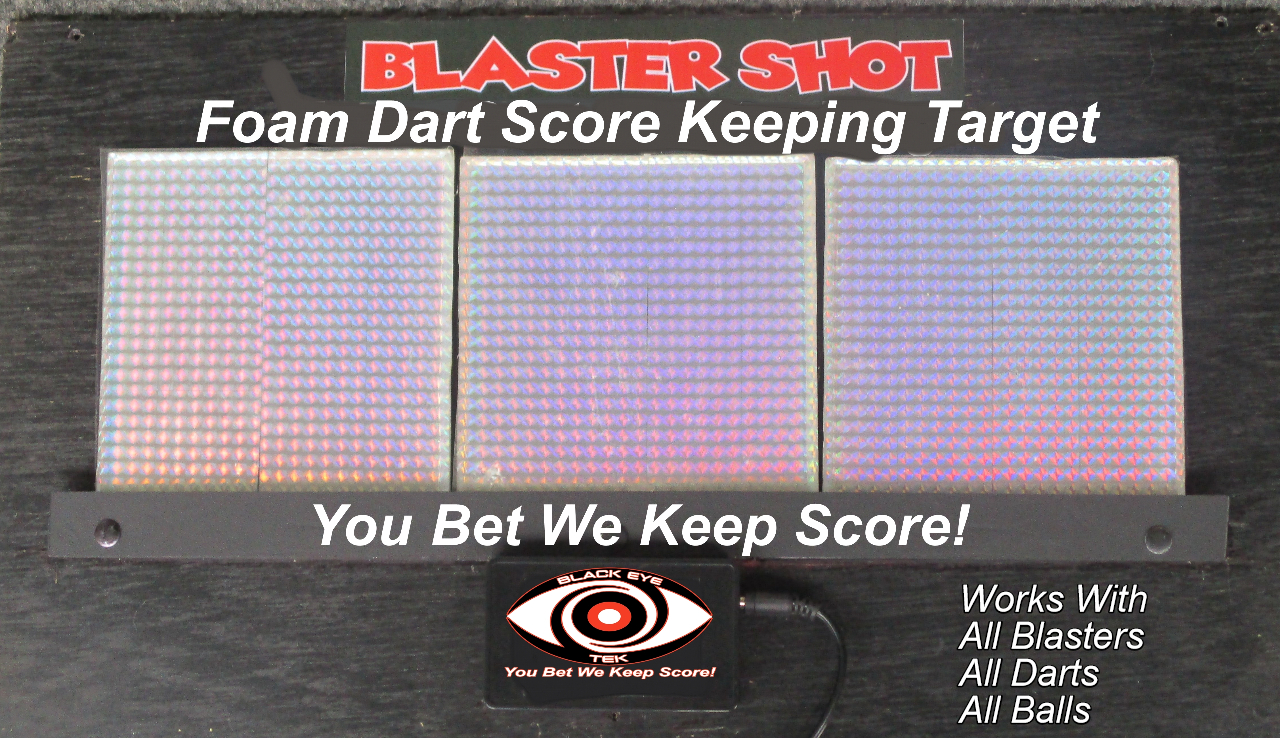 Nerf Blaster Games include Shooting at Targets that you can Knock Down or Electronic Targets that Light Up, produce sound and keep score when you hit them.
Nerf Blaster Games are a great way for Nerf Players to practice target shooting.
The best part is, whether a player chooses an electronic game or old fashioned mechanical game...It is just plain fun!