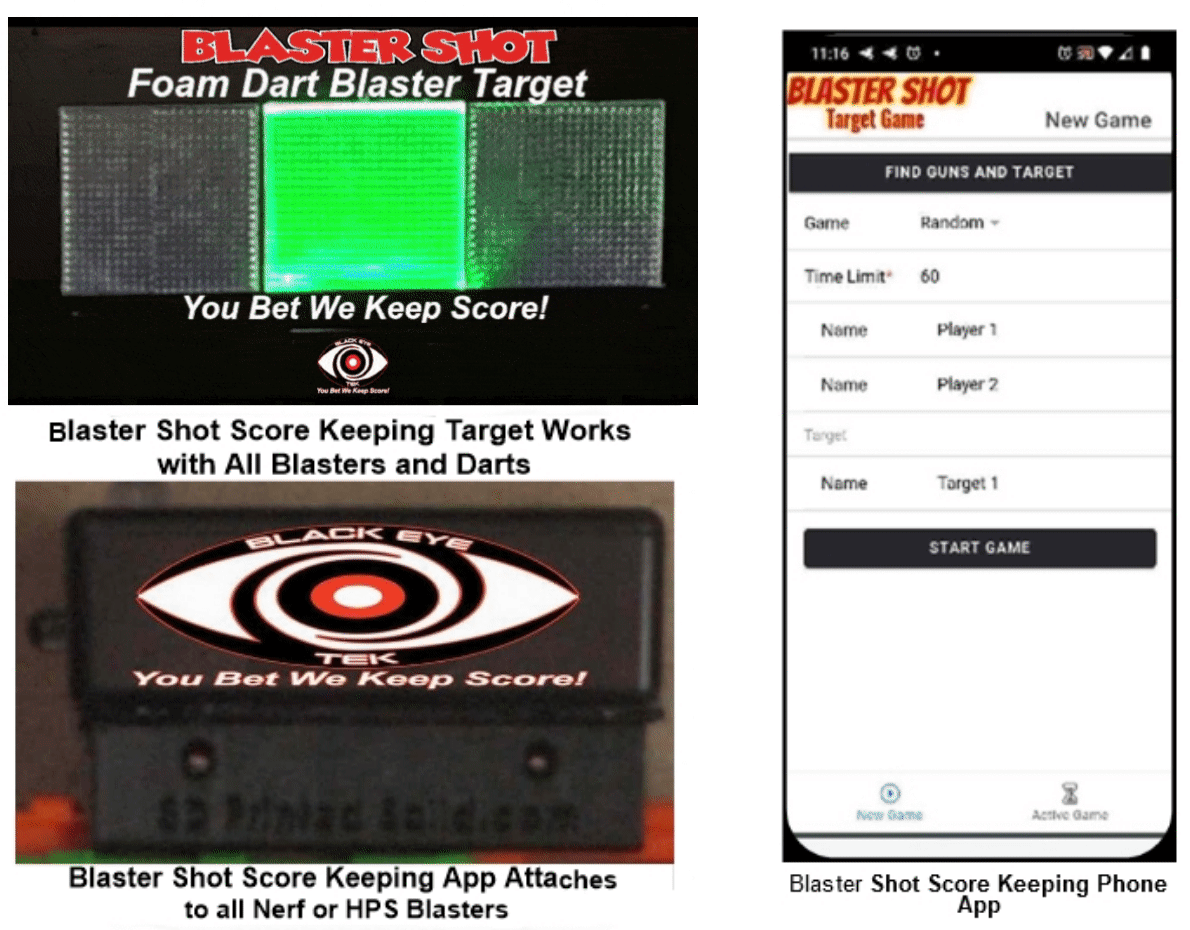 Nerf Score Keeping Target System By Blaster Shot is a Professional Shooting Target designed specifically for Nerf Target Shooting.
The Blaster Shot Nerf Target is powered by exclusive Black Eye Score Keeping Module and is a complete Nerf Target Shooting Game!
This Target Shooting Game features the Largest Nerf Target on the market...This Target Is Huge!
And the best part is, This target is Heavy Duty…it will hold up to the most Powerful Nerf Blasters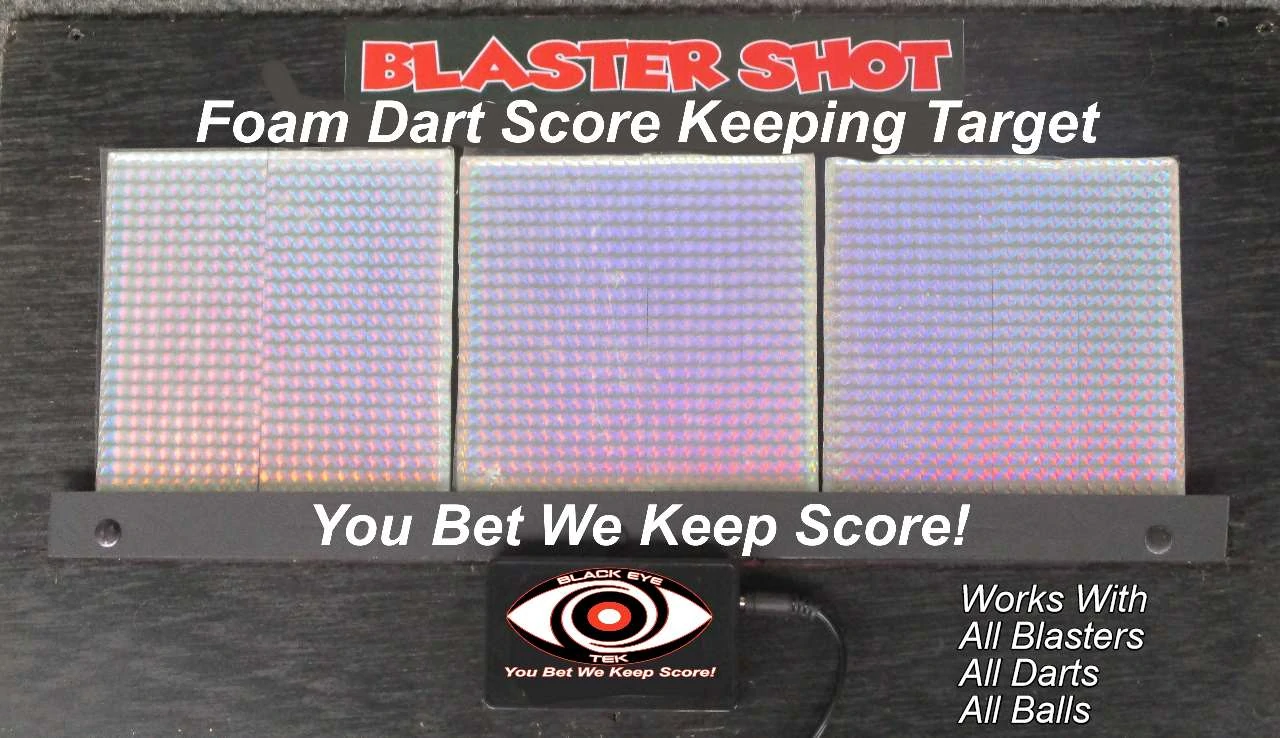 The Blaster Shot System displays all Nerf Shooter Info to Phone Plus has all the following features:
Displays each Shooter's Name
Displays every hit by each Player (Good of Bad)
When target is hit…it flashes intense white
Has loud Hit Sounds for Good or Bad Hits
Bolts on to ANY Nerf or Modded Blaster
Accurate Score Keeping Up to 35 Feet
Nerf Score Keeping Target System By Blaster Shot includes:
Nerf Score Keeping Target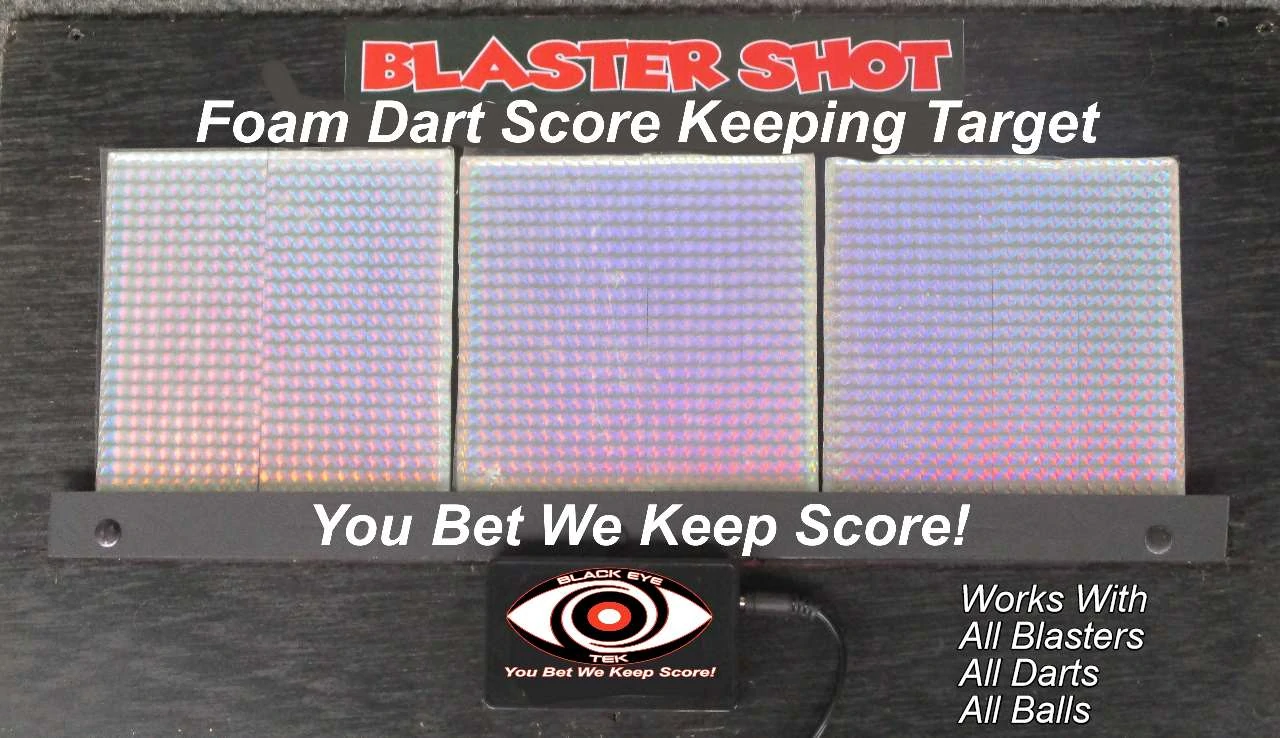 Nerf Score Keeping Mod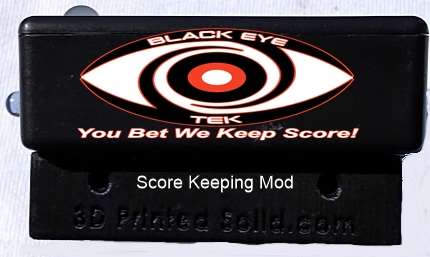 Nerf Score Keeping App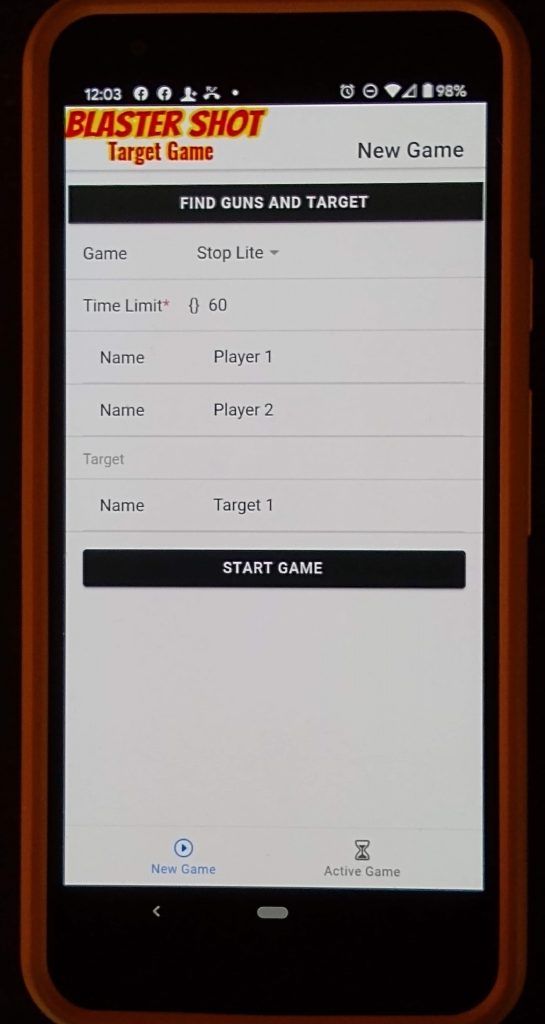 If you have any Questions About Score Keeping for Nerf Guns or High FPS Blasters, Our Nerf Score Keeping Targets or Vests or Would Like to Add Nerf Score Keeping Targets to Your Nerf Play Center…CLICK TO CALL or Contact Us!… We will be Glad to Help!
Any Reference to Nerf does not indicate any Business Relationship between Black Eye Tek and Hasbro or any of it's Affiliates. The Use of the term Nerf is only used as a Reference to Nerf Type Game