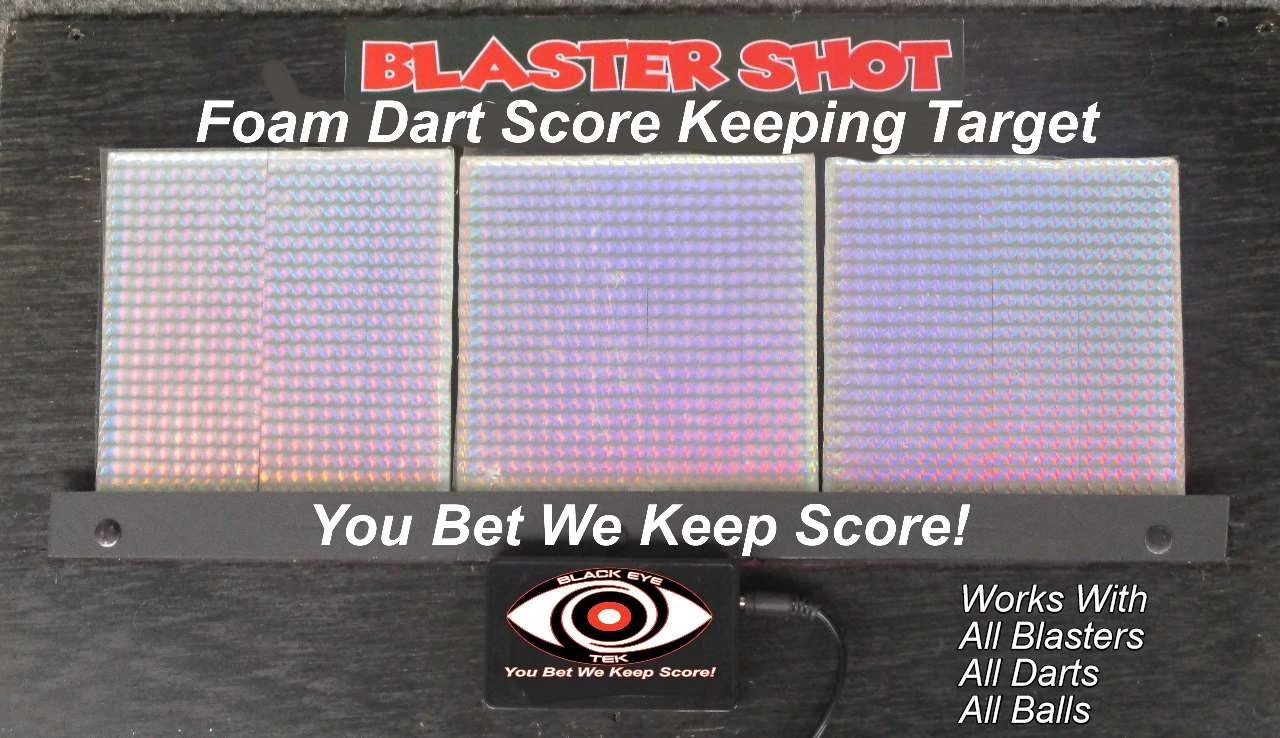 This One Minute Rundown Video about Nerf Blaster Shot Target, Gives Every Detail of this Nerf Target System and Why You Need One.
If You Own a Nerf Gun or Custom High FPS Blaster…You are finally given an Opportunity to Use Your Blaster When There Is No Nerf War Going On
No More Shooting Down Blank Hallways, At Soda Cans or at Targets That Don't React When You Actually Hit It. (Watch Video)
Blaster Shot Target for Nerf Does What NO Other Nerf Target Does...It Actually Tracks and Counts all Good and Bad Hits by Nerf Darts.
Check Out All the Features of This Score Keeping Target for Nerf
Works will All Foam Darts & Balls
No Trigger Modifications
Works with High FPS Blasters
Works with All Nerf Blasters
Accurate Up to 35 Feet
Is a True Professional Nerf Target Practice System
Flashes When Target Is Hit and Has Sound Effects
Keeps True Accurate Score for Every Shooter in Game
Up to 10 Shooters Can Play at one time
All Player's Score Show on Phone
3 Different Score Keeping Games included
Largest Nerf Shooting Targets Available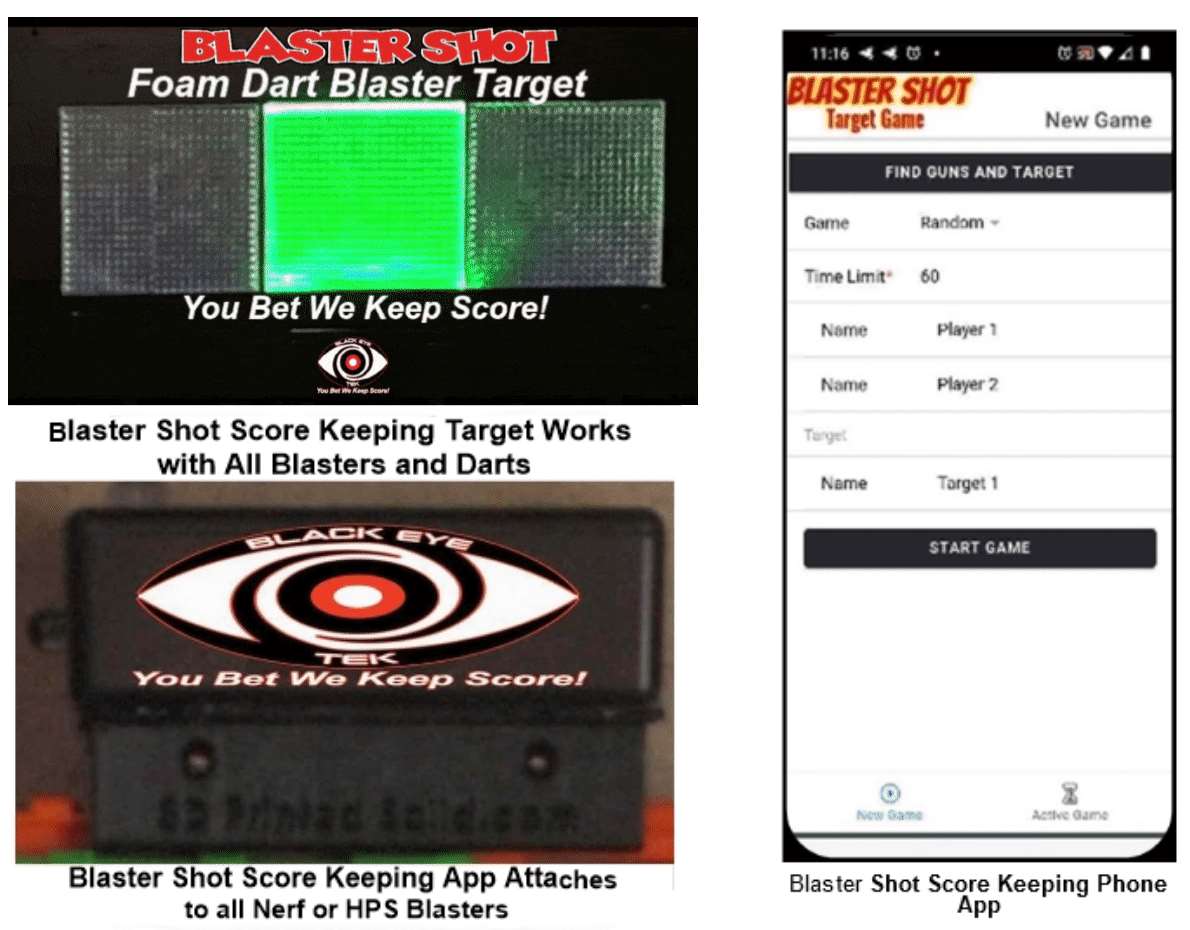 This Score Keeping Target System for Nerf Comes Complete…Here's What You Get
Score Keeping Target (Check How Big It Is)
Blaster Shot Score Keeping Mod (Fits any Blaster)
Blaster Shot Score Keeping App (Displays all Score Info to your Phone)
If you have any Questions About Score Keeping for Nerf Guns or High FPS Blasters, Our Nerf Score Keeping Targets or Vests or Would Like to Add Nerf Score Keeping Targets to Your Nerf Play Center…CLICK TO CALL or Contact Us!… We will be Glad to Help!
Any Reference to Nerf does not indicate any Business Relationship between Black Eye Tek and Hasbro or any of it's Affiliates. The Use of the term Nerf is only used as a Reference to Nerf Type Game